Meet The Founder
Book with Nicole below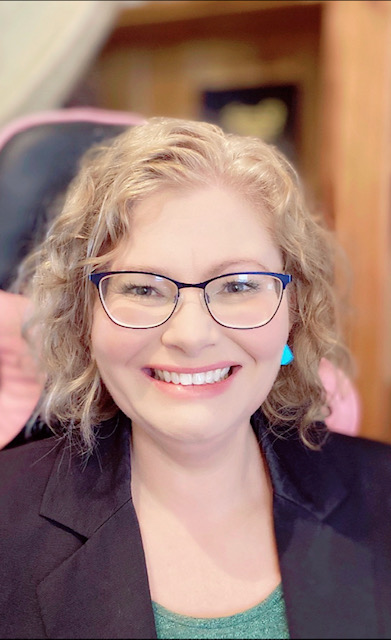 Nicole

Hayes

Clinical Psychologist

M.Psychol (CLIN) B.Sc(Psych)Hons. MAPS FCCLP

Nicole is passionate about delivering and promoting mental health services to Australians regardless of where they are situated geographically.

Nicole is currently accepting new referrals for Cognitive-behavioural therapy (CBT).

Melbourne patients are privately-billed (rebate available of $129.55 per 50+ session*) and can access face-to-face sessions in the Melbourne CBD and/or Telehealth.  Rural and remote Australians are bulk-billed.

*Referrals can be sent to intake@emergepsychology.com.au or Fax to 03 8677 2540.

Community work:

In addition to providing psychological treatment, Nicole utilises her skills in making treatment accessible to serve the Australian public more broadly through the following:

Nicole is an occasional professional development presenter to the Australian Psychological Society's Institute and will present ways to increase access through Telehealth at the upcoming Clinical College Conference of the APS in May 2022.

As Director of Emerge Psychology™, Nicole provides clinical advice and support to Telehealth clinicians of Emerge Psychology™

In addition, Nicole has recently been appointed by the  Australian Psychological Society's (APS) Clinical College Committee, to its new role of "Access and Inclusion office-bearer", to assist Australians in finding services regardless of their location.  Nicole has started a new role at the Children's Private Medical Group, providing CBT to children and adolescents as part of a paediatric health care team.

Summary:

• Medicare Provider
• Endorsed area of practice – Clinical
• Fellow of the Australian Psychologist Society's Clinical College
• Approved Supervisor for Clinical College Membership  • Board Approved supervisor for Internship programs • Member of the Australian College of Rural and Remote Medicine
• Provider of CPD and peer review to support clinical psychologists in their delivery of Telehealth – Psychology to rural Australians
Nicole

Hayes

– Track Record
Current Private Practice
In 2009 Nicole created a Melbourne-based private practice.  This became Emerge Psychology™, and its expansion into Australia-wide service provision through telehealth commenced in 2018 as Australia's first Medicare-billed provider of psychological treatment through telehealth.
Clinical Masters Supervisor and Clinic Director
In 2013-14 Nicole held the role of Director of Psychology Clinic, Springvale Community Aid and Advice Bureau, providing supervision and training to Clinical Masters students while coordinating the care of their clients, many of whom had complex refugee backgrounds.
APS Clinical Advisor for Remote Delivery of Services
Remote-delivery of Cognitive-behavioural Therapy (CBT) – as Snr Clinical Advisor of the Australian Psychological Society (APS), Nicole provided training, peer networking and clinical advice to clinicians delivering CBT by phone across rural Australia.
APS Bushfire Recovery – Training and support for clinicians
Bushfire Recovery – as Snr Clinical Advisor of the Australian Psychological Society (APS), Nicole provided training, clinical advice and support to Bushfire-affected clinicians and Red Cross volunteers following Black Saturday, in 2009.
APS Training Delivery Suicide Prevention for remote clinicians
Suicide Prevention Professional-Development Training – as Snr Clinical Advisor of the Australian Psychological Society (APS), Nicole co-developed a Suicide Prevention DVD training package for allied health working in rural and remote settings – inspired by her work over seven years in a drought-affected remote community.
Rural and Remote Private Practice
In 2005 Nicole launched a Rural/remote private practice pioneering the delivery of gold-standard treatment in a remote drought-affected community (which was previously under-serviced).  Upon moving to Melbourne in 2008, Nicole supervised its new leadership and this service is on-going.
Clinical Leader – CAMHS in NSW Health
In 2006 – 2007, as the Clinical Leader of Child and Adolescent Mental Health Service (CAMHS, of Southern Slopes & Tablelands, NSW Health), Nicole ensured her team's compliance with relevant legislation and supported clinicians across this regional rural and remote health service.
APS Rural and Distance Client Services Taskforce
In 2006 – 2007, Nicole became involved with the APS as member of the APS Professional Practice Advisory Group, and APS Rural and Distant Client Services Task force.
Psychiatric Rehabilitation – NSW Health
From 2002 to 2006, as a newly graduated clinical psychologist, Nicole was a part of the rehabilitation team in a psychiatric hospital, with forensic patients and those suffering treatment-resistant illness.  Here Nicole especially enjoyed work with nursing staff in Burnout Prevention, and designing and delivering Group CBT treatment programs.
UNSW Asylum Seeker MH Program
In 2000 – 2002, as Coordinator of the Asylum Seeker Mental Health Program at UNSW, Nicole undertook ground-breaking NH&MRC research tracking the mental health of asylum claimants during the refugee determination process.
Australia's
longest serving

private
psychology telehealth service

Ask your GP for a Referral

Book an appointment

Click to connect with your caring clincian