Meet Our Team
Make your booking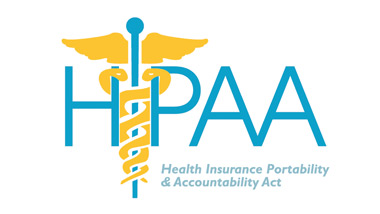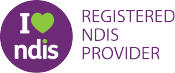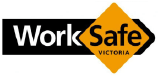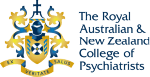 To meet privacy standards and Medicare auditing requirements, secure IT platforms are used by Emerge Psychology™ and its members enjoy access to clinical advice, support, and peer networking to support their work in Telehealth.
All Allied Health Clinicians at
Emerge Psychology™ are:
Medicare Providers
Registered with the Australian Health Practitioner Regulation Agency (AHPRA)
Actively engaged in CPD and peer review to support their delivery of Telehealth
Working as part of a multidisciplinary team
Kylie, Psychologist
Kylie is a registered Psychologist with the Australian Health Practitioner Regulation Agency (AHPRA), a member of the Australian Association of Psychologists (AAPi) and is committed to engaging in ongoing professional development and supervision to ensure that she is up to date with the latest evidence based practices in psychology.
Kylie has experience working as a private practice clinician, including assisting high risk and vulnerable people. Areas of psychological counselling expertise and experience include grief and loss, stress, relationship issues, work-related problems, Depression, Anxiety, self-esteem issues, sleep difficulties, anger management, trauma, deliberate self-harm, and suicidality. Kylie also has experience in providing counselling and support to individuals experiencing, or at risk of, domestic or family violence.
Kylie integrates a range of psychological approaches and evidence-based treatments (including CBT, ACT and DBT) in order to best suit the clients' needs, with an understanding that the best therapies are founded in a strong therapeutic relationship.
In addition to her work at Emerge Psychology, Kylie works at a private psychiatric hospital developing and delivering group therapy programs to adults with a wide range of clinical needs. She has a particular interest in working with clients who are experiencing symptoms associated with Borderline Personality Disorder.
Susan Athaide, Clinical Psychologist and Advisor
Susan Athaide holds endorsement as a Clinical Psychologist provider through Medicare. Susan has 24 years of experience across a range of settings and is trained as a Clinical and Educational Psychologist. She runs an established private practice in Brighton, Victoria, treating depression and anxiety disorders using cognitive-behavioural therapy (CBT).
Marlena Ziety, Accredited Mental Health Social Worker
Marlena, an Accredited Mental Health Social Worker, with over twenty years of experience in working with relationship and family issues, self-esteem, communication and conflict management, life transitions, grief and loss, and various addictive behaviours, has a warm, empathic and non-judgmental approach.
Marlena utilises evidence-based therapeutic modalities including Cognitive Behavioural Therapy (CBT) and Motivational Interviewing.
Brent Munro, Clinical Psychologist and Advisor
Brent is a Clinical Psychologist who has been conducting assessments and therapy with children, teens and adults for nearly 15 years. He has worked in a variety of settings including a large not-for-profit, alcohol and other drug service, and several private practice settings.
Skilled in engaging particularly challenging young people, Brent applies an approach tailored to your child's concerns. With experience spanning the lifespan, Brent is also equipped and happy to assist you, as an adult or older adult, with your own mental health and well-being. Brent is experienced in a wide range of therapies including CBT and enjoys working with a wide range of difficulties.
Being born and raised mostly on his grandfather's farm in North West Tasmania and relocating to South West Australia as a teenager, with many close relatives and friends in both locations, Brent is more than familiar with the difficulties for those living in rural areas. Brent returned to rural Tasmania as part of his clinical psychology postgraduate studies, so is also well experienced in clinical work in rural and regional locations.
Crystal Kennedy, Clinical Psychologist
Crystal is a clinical psychologist who works with clients ranging from older adolescents through to older adults presenting with a range of psychological difficulties including depression, anxiety, stress management, emotion regulation, relational stressors, addictions and substance abuse, grief, loss, physical health problems, chronic pain, and adjustment difficulties.
Crystal is trained in providing psychological intervention through a range of therapeutic modalities including Cognitive Behavioural Therapy (CBT), Acceptance and Commitment Therapy (ACT), and Dialectical Behavioural Therapy (DBT) to build the client's repertoire of adaptive coping strategies. Crystal enjoys the wide variety of client presentations that she encounters through her work in private practice and adopts a warm, empathetic, collaborative, client-centred approach, and tailors her work to each client's specific presentation and circumstances.
Dr Brahmesh Goyal Consultant Psychiatrist
Dr Brahmesh Goyal is a consultant psychiatrist who provides bulk-billed psychiatric opinion and treatment (item numbers 296 and 306) for existing Telehealth patients of Emerge Psychology™. Dr Goyal specialises in managing various psychiatric conditions including depression, grief, anxiety, psychosis and mood disorders. He has a special interest in helping people who suffer psychological distress in the midst of acute or chronic physical/medical symptoms. He also works in public psychiatry at Footscray hospital in Melbourne.
Cameron Covey, Psychologist
Cameron is based in a farming community near Gympie in Queensland. A psychologist of 20 years, Cameron holds extensive experience working with older adolescents (15 years and above) and adults. He treats a range of mental health conditions including depression, anxiety, adjustment issues, trauma, and addictions (drug and alcohol, gambling, internet, pornography). Cameron uses a client centred, solution focused therapeutic approach informed by mindfulness (Acceptance Commitment Therapy – ACT) and Cognitive Behavioural Therapy (CBT). He believes that people find their own answers if their experiences are heard, acknowledged, and validated and given information and skills to personally grow beyond current limitations. Cameron tailors his therapeutic process to the individual's needs.
Angela Curtis, Psychologist
Angela is a registered psychologist with extensive experience in schools and private practice. Originally, from a remote farming community in country NSW, Angela is familiar with the adversities that people encounter living in rural settings including access to health services, financial hardship related to environmental concerns and isolation. Angela is passionate about providing rural and remote Australians with easy access to treatment.
Angela has extensive training in Cognitive Behavioural Therapy. Angela has expertise in treating adolescents and
adults experiencing anxiety and depression, work and life stress, addictions, sleep issues, self-esteem and body image issues, social skills deficits, emotional regulation and behavioural difficulties.
Angela meets each client's personal story with a sense of compassion as well as curiosity
about the skills and strengths they have developed through adversity. Angela enjoys working with clients to identify values and deepen their understanding of themselves in order to co-create strategies that help them move towards wellbeing and flourishing.
Michelle Wharton, Clinical and Forensic Psychologist
Michelle is a psychologist with clinical and forensic endorsement, based in Adelaide, South Australia and has been practicing since 2005. She has spent a significant proportion of her career working with adults and adolescents involved in the criminal justice system in Australia, the UK, and New Zealand – teaching problem solving skills, emotion regulation skills, and other skills for managing offending behaviour. She has also worked with adults, adolescents, and couples in private practice. Throughout her career Michelle has been committed to assisting people to identify and regulate difficult thoughts and emotions, and to make lasting behavioural changes through identifying both old 'road blocks' and new life paths.
Trained in several treatment modalities including cognitive-behavioural therapy (CBT), and acceptance and commitment therapy (ACT), Michelle works with people with problems including anger, violence, and aggression, depression, anxiety, addictions, offending behaviours, personality disorders, relationship problems, grief, trauma, work and life stress, and obsessive and compulsive behaviours.
Merril Winney, Clinical Psychologist
Merril Winney is a Clinical Psychologist who runs her own private practice in Richmond, Victoria. Merril has over 13 years counselling experience working with adolescents and adults of all ages. Merril uses Cognitive Behavioural Therapy (CBT) and Acceptance and Commitment Therapy (ACT) to assist clients presenting with anxiety, depression, work/life stress, relationship issues and health issues, in particular cardiac illness. Merril has extensive experience in bushfire recovery, with the CFA from the Black Saturday fires.
Merril has experience attending to the needs of clients experiencing a crisis. Merril provides professional and personal counselling focussing on each client's individual needs.
Stephanie Cooper, Psychologist
Stephanie Cooper is a psychologist with extensive experience providing mental health counselling to regional, rural and remote people from diverse cultural backgrounds. With a career that includes working for the Royal Flying Doctor Service whilst living in a remote community, she has firsthand knowledge of the unique challenges faced by those living and working in small communities and managing environmental hardships and isolation.
Stephanie is passionate about creating a safe and warm environment, focusing on personal strengths and skills to facilitate growth and lifelong change. Stephanie utilises a Cognitive Behavioural Therapy (CBT) approach and uses skills in Acceptance and Commitment Therapy (ACT) and various other therapeutic approaches.
As a member of Emerge Psychology™, Stephanie is based in the Bega Valley NSW and provides bulkbilling Telehealth Psychological treatment to adults and adolescents in rural and remote areas. Stephanie has considerable experience delivering psychological Telehealth services and works with older adolescents and adults experiencing a broad range of difficulties including anxiety, depression, adjustment problems, substance use and life stress and has particular interest in trauma and abuse.
Dr Melissa Lethbridge, Clinical Psychologist
Dr Melissa Lethbridge is a clinical psychologist with over 10 years of experience in the field. She grew up in country NSW and recently moved back to her hometown where she provides telehealth services to adults across the age spectrum. Melissa's professional background involves working across a range of public mental health settings including child and youth mental health, the Crisis Assessment and Treatment Team (CATT), emergency department mental health, and psychiatric triage. Most recently, Melissa has been employed as a senior clinical psychologist in a suicide prevention service.
Melissa has expertise in treating a variety of psychological disorders including depression, anxiety, personality disorders, addiction issues, and eating disorders. She also has a special interest working with clients experiencing suicidal ideation, work stress, and relationship issues. As a clinical psychologist, Melissa uses evidence based psychological interventions which are individually tailored to meet the needs of each of her clients. She is currently completing the Advanced Certification Training in Schema Therapy and offers this therapeutic approach alongside Cognitive Behaviour Therapy in her practice. Her
therapeutic style involves guiding her clients through a journey of self-discovery to identify areas of meaningful growth and lasting positive change.
Referral Information for GPs
A note to GPs: All referrals received are examined for suitability for Telehealth and suitability for our service on a case-by-case basis. This may take some time and patients must be adequately supported across this transition time. Indeed, due to the limitations of Telehealth, patients do require local support, and ascertaining that adequate local supports and safety plans exist, is part of our intake assessment process. GPs must indicate upon referral, whether the patient is going to book in themselves, or whether GPs would like us to contact the patient to arrange an appointment. We will advise referring GPs if we require further information to complete our intake assessment and will reply to the referrer in the event that we are not able to accept your referral.
New Policy
Our psychologists at Emerge Psychology™ all work independently in their own thriving private practice locations around Australia. The precious resources of their skills must be best-utilised, therefore, we regret to advise that a $50 cancellation fee will apply to cancellations with less than 24 hour's notice, in the unlikely event that we are unable to re-fill the appointment.
Telehealth Co-ordinator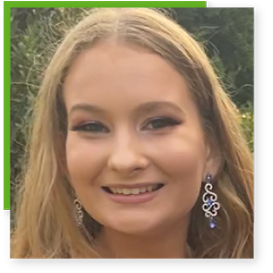 Alanah Ralphsmith is the Telehealth Coordinator of Emerge Psychology™. Alanah provides our management team with behind-the-scenes support to assist in the smooth running of our service.
Operations Manager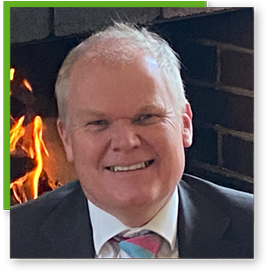 Mark Ralphsmith is the Operations Manager of Emerge Psychology™. Mark is a member of MFAA and has many years of experience in Customer Service.
Before your session please be aware of the following
– This page is under development and is constantly being updated – please stay posted –
Booking is as easy
as
ABC

Ask your GP for a Referral

Book an appointment

Click to connect with your caring clinician